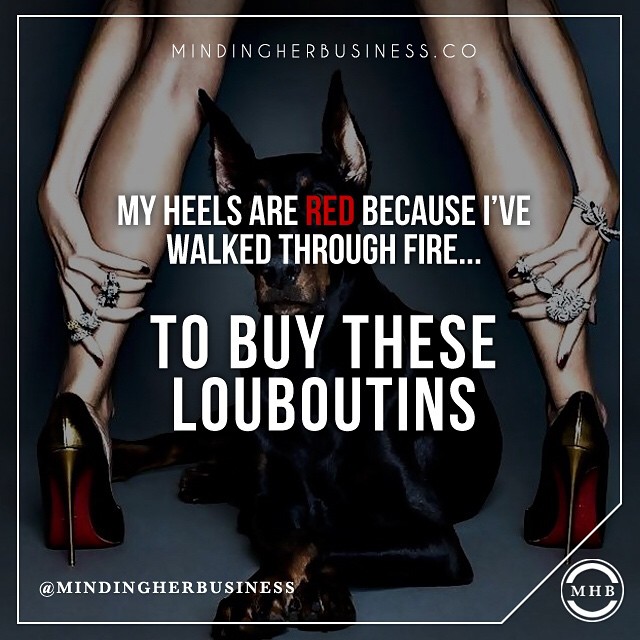 She walks with pride in her heels because she know she's got her own.
Her stride exemplifies the magnitude of fire she's been through as she lights up every room she enters.
She's been under so much pressure that her brilliance shines through.
She's walked through so much fire she's got diamonds on the soles of her shoes.
She will work, work, work, for what's soon to be hers
She will work, work, work, for what she deserves.
She doesn't chase men, men chase her.
She holds out for a good man who can match her net worth.
She doesn't lower her standards, she doesn't put people down.
She stays elevated, and keeps her head held high to keep her crown from falling down.
Her time is valuable, so her legs will take her in a direction she desires to go.
Her word is infallible, so what she says she WILL DO, she WILL DO.
I love this woman, and I get to meet her every day.
At the same time I envy this woman because I can never catch up to her.
She is better than who she was yesterday, will be better than who she is today.
We have another appointment tomorrow in the mirror
I will ask next time I see her
Ask why she does it
I ask her this question every morning, and I always get the same answer… She tells me it's because she wants to be better than the woman staring back at her. The woman staring back at her deserves the best in the world.
If I can do what she does, then I can be the best too.
So every day that you wake up
Try to be better than you.